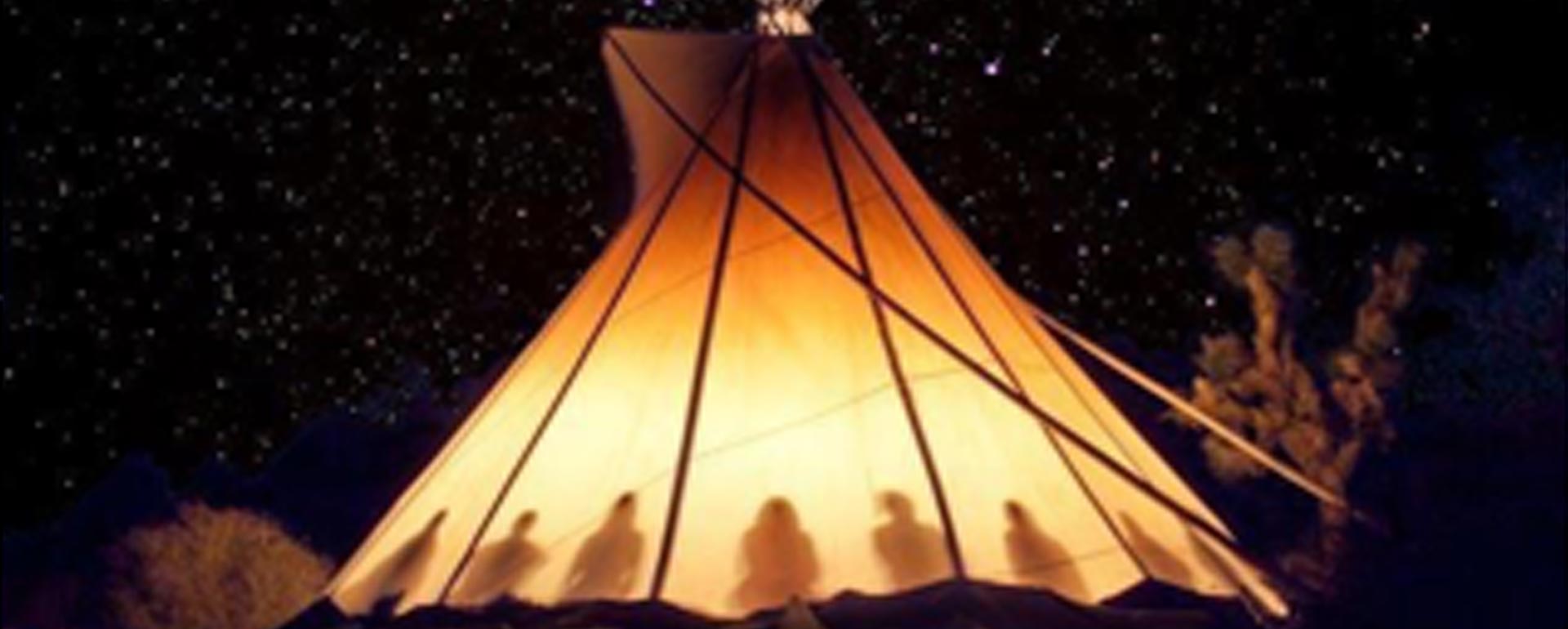 Women who have received the teachings of Sacred Feminine Power are eligible to join us in the next phase of our sacred women's business:
Sacred Feminine Power
The Embodiment
Replenish your soul and activate the power of your Spirit.
Sister, you have received the Teaching of Sacred Feminine Power.
You are now eligible to join us in the next phase of our sacred women's business the activation and embodiment of your unique feminine beauty, joy, and power in the world.
Together we will be moving into profound ceremony, beyond our comfort zones and into our brilliance.
Scared? Good!
Come and embody:
Clarity, power and purposeful action on your path forward
Sacred Sexuality – free your deepest being and welcome your creative life-force energy
Ancient transformational ceremony – sweatlodge, mini-Quest, Dance, Initiation, Teachings and rest time – bringing new energy into the places that need healing and awakening.
Deep Immersion and Embodiment
Feeling the call?
This is 4 days of totally authentic and empowering women's business.
Our comfortable and beautiful retreat is set in deep bush with peaceful walks in every
direction. We have water to swim in, a tipi for our sacred teachings and ceremonies,
soft grass to dance barefoot under the sky and hearty fireplaces to warm our souls.
Our 4-day retreat is designed to replenish your sweet soul and activate the power of your Spirit. Sister, it's time to embody ourselves fully in the world.
Emerge as the free, powerful and dazzlingly beautiful woman that you are…
From Thursday 5pm until Sunday 3pm.
Accommodation: Simple, cosy and fun. Discounted camping option also available.
Simple, hearty, nourishing, organic food.
What our sisters are saying…
We can describe the benefits of The Embodiment but there's nothing quite like hearing from actual participants.
We hope the following feedback can give you insight into how women are transformed by The Embodiment so you can make the best decision for yourself…
"Many thanks for an incredible, life-changing 4 days beyond belief.  I feel on the right path again and my manifestation power has been in full swing! I am a much clearer and more fearless woman than the one that turned up back on day 1…and life is beautiful now all that heaviness and self-doubt has cleared. So grateful for these ancient ways! What's next?!
"
Lorraine
"I am so happy to be on a new path of deeper love for myself and others, vital new energy, enthusiasm and juicy love and connection to myself.  Looking forward to continuing this journey!  I've had a taste of living my most Divine feminine self and I love living and feeling this way no matter what life brings. Thank you."

Nikki
"Sarah, thanks for being our compassionate midwife, as you guided us to the next level in ourselves. I am inspired by your powerful energy and how playful you are, even as we dive into the deepest places of the soul together." 
Carrie
"Thanks so much for this retreat – it was so incredible on every level, it's hard to put into words how I feel about it! I transformed so much within me and I really loved the experience, and spending time with you and my other sisters."

Donna.
"The Embodiment. What a journey. What can I say? At first, I was apprehensive as I was not familiar with that type of thing, but the journey carried me so lovingly that I surprised myself with my own courage and spirit. I am now a changed woman. If only I had done this in my twenties!"
Visioning – Ancient transformational ceremony – Sacred Sexuality – Wisdom Teachings
You are called to fully embody yourself…
If not now …
When?