Reconnecting People to Spirit and the Living Universe

Welcome to Gracias Madre, home of transformational ceremonies and workshops.
At Gracias Madre we are passionate about bringing the ancient teachings and ceremonies to our contemporary world to restore our happiness, health and power.
These ceremonies and teachings help us to heal and awaken from our conditioning, to regenerate, and to reconnect deeply to the creative guiding brilliance of our spirit.
These ancient ways hearten us to live our lives as the free and powerful beings we actually are…
See you there.
Aho mitakuye oyasin!
("we do this for all our relations")
Sarah
Singing Raven
Deep Immersion and Embodiment
Sacred Feminine Power
Ancient Teachings for the 21st Century Woman
This is a weekend of totally authentic and empowering sacred women's business. Our comfortable and beautiful retreat is set in deep bush with peaceful walks in every direction. We have water to swim in, a temple for our sacred teachings and ceremonies, soft grass to dance barefoot under the sky and hearty fireplaces to warm our souls. Our weekend retreat is designed to replenish your unique feminine joy and activate your natural inner assurance and feminine power.
SEE EVENTS
I feel back on track and on the right path again. Thank you from the deepest part of me.
I'm on a new path of deeper love for myself and others, vital energy, enthusiasm, juicy love and connection with Spirit.
Sarah is a very grounded, warm-hearted and wise woman. I am inspired by her own joyful, high energy and how passionate she is.
This is changing my life for the better and I am so grateful and thankful we have crossed paths at last. Feeling peaceful more and more each day. I just want to tell everyone!
Many thanks for an incredible, life changing ceremony beyond belief.
The outcome was more profound than I could have imagined. I now feel so much more confident in the choices I'm making. I would recommend this to all those seeking more love and clarity in their life.
I can't thank you enough for your gift to me - going through your True North workshop far surpassed my expectations and I can confidently say, that now almost 3 months later, it is still very real for me.
Meet Sarah, Singing Raven
Reconnecting People to Spirit and the Living Universe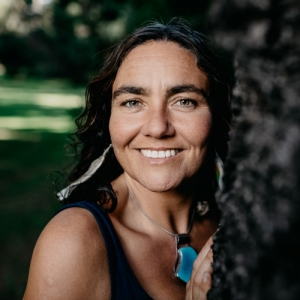 Founder, Gracias Madre
Sarah lived with native Elders in North America for seven years and continues to undergo the vigorous rites of passage connected to the medicine path. She has been leading ceremonies and transformational workshops internationally since 1997.