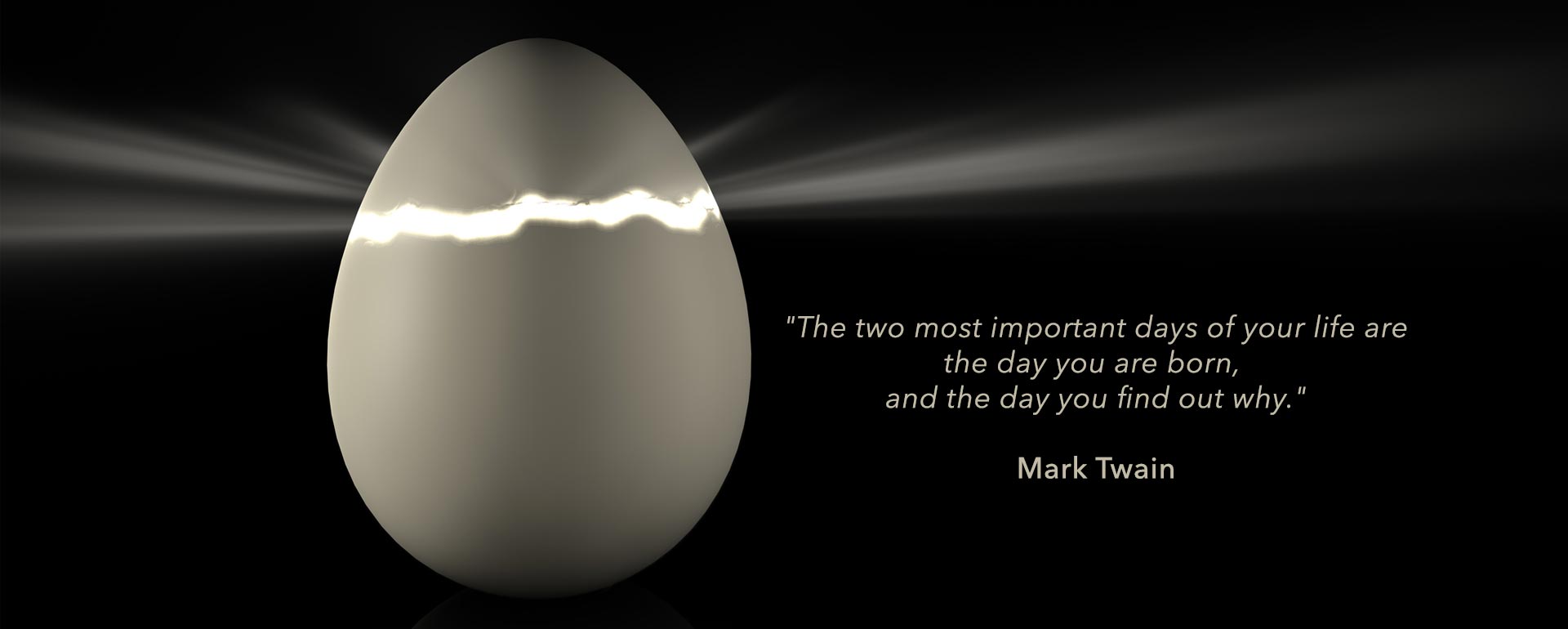 True North
Your life purpose doesn't have to be a mystery...
so if yours still is, read on
Our life purpose is a knowing just beneath the surface of our awareness.
We can sense it (and we know what it's not) but – like our face – it's so close to us that it requires a clear mirror reflection to help us to perceive it.
That's why it's hard to identify alone.
In traditional cultures, children are assisted to recognise their talents and unique life purpose by the shaman and the tribe – for the benefit of the greater whole.
In our contemporary society devoid of this type of assistance, a small number of us are born with an inner knowing of what we want to be 'when we grow up', some of us bump into it by 'serendipity' along the way, and the rest of us wander around unsure of who we are, and why we are here.
Traditional cultures would see this a waste of human potential, personal satisfaction, and a detriment to the healthy functioning of the society as a whole.
I, Sarah, have lived a powerful and interesting life – and also spent most of it wondering what my life purpose was.
I had an urge to do something meaningful with my life path – if only I could figure out what that was. This was frustrating and at times disorientating.
With this in mind, I took myself deep into nature, determined to emerge only when I had discovered my life purpose. I figured that as a hypnotist, NLP practitioner and facilitator of transformational ceremonies that I had all the skills necessary to create a process that would lead me to my answer.
9 hours later, at age 37, I emerged powerfully clear – finally.
Over the following years I have had the opportunity to apply and fine-tune this process, initially at the request of friends, and then at the request of friends of friends, and now the process is a powerful and succinct 3 and a half hour process called True North and is offered to those eager to discover their Life Purpose…
True North – How does it work?
In a True North session, we use a carefully crafted process of deeply perceptive questions, Gestalt and NLP techniques and transformational ceremony that will guide you to discover your True North, your bearings, your life purpose. It was never intended to be a mystery.
In my experience, living your life purpose means doing what you are uniquely brilliant at, it also means soaring life satisfaction, a new resilient self-esteem, and a genuine sense of contribution to the world, not to mention – in most cases – an increase in prosperity.
My life purpose is to reconnect people to their Spirit and the Living Universe…
What's yours?
And perhaps more to the point, would you like to stop searching for your life purpose and actually find it?
Because your life purpose is only 3.5 hours away…
Your contribution: $695
Sessions are 4hrs.
They are 1 on 1 in person or online.
This contribution includes a 75-minute online integration session together four weeks after your True North session.
Sessions are available in Sydney, Melbourne, and Byron Bay
To set up a session time, or if you have any questions, simply email us here.
EMAIL US
"True North provided a deep, meaningful and creative way for me to find my life Purpose.  I felt stuck and disillusioned and have asked myself many times "what am I here for?"  I now know the answer to this question.  The process was natural, unfolding in what felt like a timeless and graceful process.  Sarah is skilfully intuitive and uses her expertise in NLP with professionalism and confidence. If you want to know your life purpose, I highly recommend True North."
Carmel
"My True North session with Sarah was intensely deep and inspiring.  Sarah is a very grounded, warm-hearted and wise woman. Not only did I discover my life purpose; I came to the space of believing that it is very possible for me to live in passion and on purpose and that there is no other way that I would want to live."

Diwari
"I found Sarah to be a skilled and perceptive facilitator who led me ever so gently through her True North workshop. The outcome was more profound that I could have imagined. I now feel so much more confident in the choices I am making as a result of the journey she led me through. I would recommend this process to all those seeking clarity in their life.
Thank you, Sarah. xx "
Jeannette
"Sarah is a powerful investigator of life in all its dimensions. The exploration of what I truly love to do became obvious through the process Sarah ran, and she then helped to anchor my Calling into all aspects of my being.
I have embodied this truth with such depth of clarity that the universe is now responding accordingly.
 Thank you, Sarah."

John
"Sarah's connection to and innate knowledge of indigenous medicine brought me into deep connection with spirit and nature. Within this space, we uncovered my life purpose and mapped out the way forward. I am now able to see where I am and where I am going and it is divine. I left feeling empowered, filled with open-heartedness and a sense of flow."

Kelly
Rub your own lamp and let the genie out!
To set up a session time, or if you have any questions, simply email us here.
EMAIL US